Our Network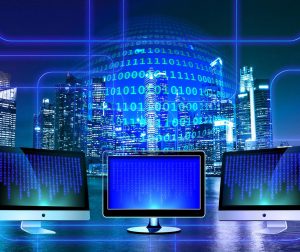 Our Network consists of seven state-of-the-art, top-tier SSAE 16 Type-II data centers in Seattle, WA, Santa Clara, CA, Chicago, IL, Washington, DC and Dallas, TX in the US, as well as in London in the UK, and in Amsterdam in the Netherlands.
Completely redundant networking and storage infrastructure.
Enterprise grade SSDs with up to 120,000 IOPS read and write.
Full Network High Availability with up to 40 GB connections.
Full Storage Redundancy across multiple nodes. We employ multiple data center connections and keep at least two real-time copies of your data on separate nodes in our Cloud at all times.
Rapid provisioning and scalability.
All fully managed servers.
Backed by our Industry Leading 99.999% infrastructure up-time Service Level Agreement.
FEATURES OF OUR DATA CENTERS:
All of our data centers employ N+1 power redundancy, and N+2 cooling to guarantee your up-time. We have partnered directly with several of the best fiber optic carriers in the world, to ensure we have the fastest connectivity for you and your clients.
Security staffed 24/7
Ballistic-rated building access points
Biometric-restricted access
Closed circuit monitoring with CCTV
HID tracking 24/7 with entry and exit logs
Man traps with dual authentication access
Monitoring via IP connection to remote NOC
Physical security audits and assessments
Secure Building with 24/7 Surveillance
24/7 on site staff
Ability to scale and accommodate specific user needs
Additional remote monitoring from off-site Operation Centers
Alarms tied into local Police and Fire departments
Floor and ceiling mounted smoke sensors
FM 200 fire suppression system
Multiple zone Pre-action fire suppression
Smoke alarms and sensors under floor panels and mounted in ceiling
Third party fire monitoring company, 24/7
VESDA Air sampling and smoke detection system
Dual generator backup supply
Dual, redundant utility power feeds
Emergency stand-by contracts with local fuel providers
Generators are load-bank tested every month
Generators in N+1 configuration with 10+ MVA capacity
Redundant power feeds from three (3) independent substations
12,000 gallon diesel tank at facility
2N cooling design
48 hours on-site fuel autonomy
INTERNET CONNECTION SERVICE PROVIDERS:
Abovenet Communications, Inc.
AT&T Services, Inc.
Cogent Communications (Customers Only)
Comcast Cable Communications, Inc.
GMP Cable TV
Hurricane Electric
Level3
nLayer
NTT America, Inc.
PCCW Global
Qwest Communications Company, LLC
Sprint
TeliaSonera International Carrier
TiNet SpA
TW Telecom Holdings Inc
Verizon Business/UUnet
Voxel Dot Net, Inc.
XO Communications